Woodland Park Restaurants, Steakhouses, Bistros, Coffee Houses, Cafes, Pubs, Bars & Saloons
Woodland Park, Colorado, known for decades as the "City Above The Clouds", wants to help you "Elevate Your Attitude" by helping you excite your taste buds!
Visitors and local residents know Woodland Park is home to some of the "Best Restaurants In Colorado." Woodland Park restaurants offer you a wide variety of dining opportunities and unique food experiences. You can enjoy a truly great buffalo burger and milkshake for lunch while saving room for a seven course gourmet meal served later in the evening. There are so many unique restaurants in the Woodland Park area that your family can spend a week long vacation here and never eat at the same restaurant twice (although you will probably want too).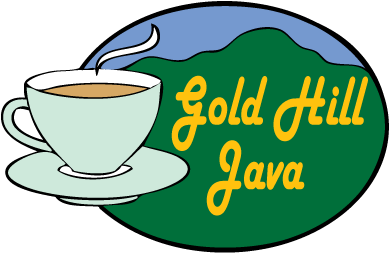 Start your day with a fresh brewed cup of coffee from Gold Hill Java. Gold Hill Java roasts its own coffee and you're guaranteed a flavorful experience. All of Gold Hill Java's coffees are hand picked, Grade 1, high altitude beans from South & Central America, Africa, Indonesia and Asia. The select beans are then hand roasted to perfection five pounds at a time, assuring you the freshest, roasted coffee available.

Stop by the store for a visit and try one of their delicious Espressos, Lattes or Cappuccinos made with their very own 'Above the Clouds Espresso'. In the mood for something other than coffee, try a wide variety of Loose Leaf Teas and Chai drinks. Beat the summer heat and try a tall and refreshing Real Fruit Smoothie or an Iced Italian Soda!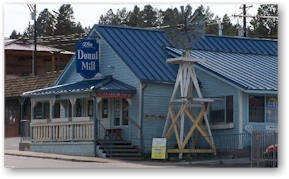 Have a morning sweet tooth? Stop in at a Woodland Park landmark, the Donut Mill. The Donut Mill is everyone's favorite place to stop before hiking, biking, or on the way to the ski areas during winter.

The menu is on a chalkboard above the glass case where huge 10-12 inch cinnamon rolls, fritters, and scones look amazingly huge. They also have wonderful bear claws, delicious doughnuts, and tummy pleasing biscuits & gravy.

Enjoy an old fashioned, home style breakfast at Grandmother's or the Hungry Bear.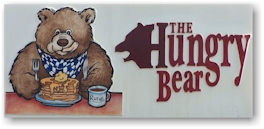 These establishments have been around for decades and are two of the all-time local favorites. You'll almost always find a waiting line but don't be afraid to sign up, the waits aren't very long and the friendly wait staff will keep you smiling.